We want you to know what we use in our products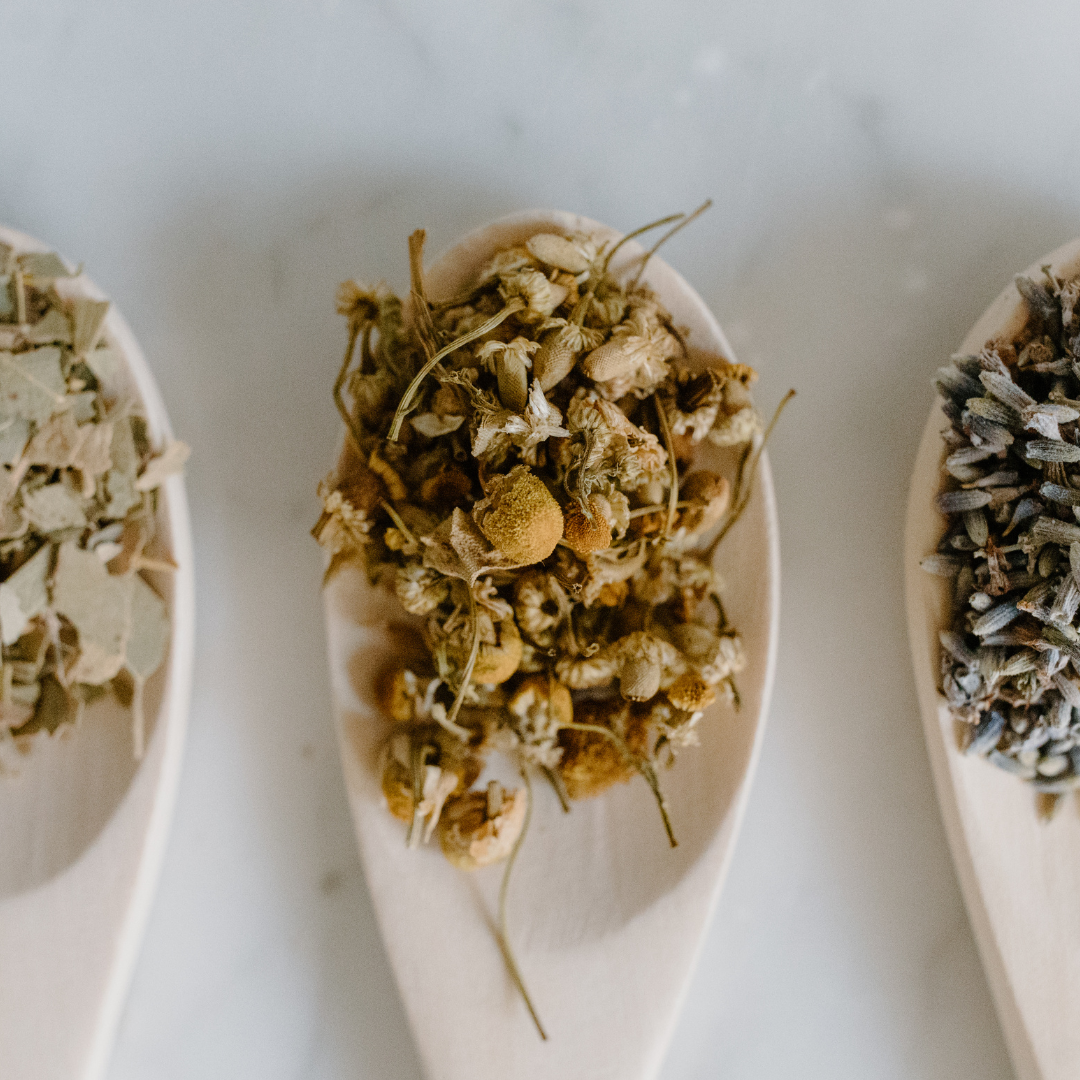 One of the first things most people do when I bring up the topic of natural skincare is grab whatever hand cream or moisturizer they have in their bag and ask me to look through the ingredients. Often they want to know if the product they have been sold as 'natural,' actually lives up to its billing. Now if you are anything like me, you won't have a joint honors degree in Latin and Chemistry, making the task of reading and deciphering what's in your product very difficult. This task is not made easier by many companies who list the ingredients in terms that are very difficult to decode, making it hard for us to spot the nasty additives we need to avoid.
What we hope to achieve here at Kalola Botanicals is a transparent and honest approach to what we put in our products, and why.  What follows is a brief overview of the ingredients you will see on our labels.
Prunus Dulcis – Sweet Almond Oil
Almond oil is excellent for moisturizing as it contains olein glyceride linoleic acid. It also contains vitamin E and vitamin D. It can be easily absorbed into the skin and hair. We use this as a base in most of our products.
Tocopherol – Vitamin E Oil
Antioxidant prevents premature aging of the skin.
Calendula Officinalis Flower Extract – Marigold Flower extract
Anti-inflammatory, antimicrobial, astringent, anti-fungal, antiviral, and immunostimulant properties. We love the soothing effects of this oil, so you will see it in all our lip balms and also our best selling body mousse.
Ricinus Communis – Castor Seed Extract
Ricinoleic acid is the main constituent of castor oil and is known to prevent the growth of viruses, bacteria, yeasts and moulds.
Borago Officinalis – Borage Seed Extract
High in Gamma linolenic acid – anti inflammatory. Very good for eczema.
Squalane is produced by the body like a natural moisturizer … but production diminishes after thirty, contributing to dry skin. Although derived from olives, squalane does not have an oily feel, it absorbs quickly, helps the elasticity of and offers a luxurious skin feel.
Containing some anti-bacterial properties, many claim it can assist with acne, stinging, redness and peeling. By creating a barrier keeping moisture between the skin and environment; its seen in many anti-aging products due to a slight plumping effect, which reduces the effect of fine lines. There are also reports it evens out pigmentation and improves any scarring.
Persea Gratissima – Avocado Extract
Rich in Vitamin E. Anti oxidant. Protects circulating white blood cells.
Cannabis Sativa – Hemp Seed Extract
Non clogging, helps with acne. Anti inflammatory, reduces redness of skin, recommended for treatment of psoriasis and eczema.
Rosa Canina – Rosehip Fruit Oil
High in nutrients and fatty acids.
Oenothera Biennis -Evening Primrose oil
High in Gamma linolenic acid – anti inflammatory. Very good for eczema.
Hippophae rhamnoides – Sea Buckthorn Fruit Oil
Extracted from the fruit of Sea Buckthorn using pure and environmentally friendly supercritical fluid (natural Carbon Dioxide) extraction technique. Therefore, Sea Buckthorn Berry CO2 Extract contains no solvent residues, no inorganic salts, and no heavy metals – only pure, nutrient-rich oil. This oil has been used traditionally in skin care for hundreds of years. Sea Buckthorn Berry CO2 Extract has a unique composition with high natural tocopherols, carotenoids, and fatty acids and is particularly useful for skin problems that require cell regeneration-burns, eczema, wounds, and anti-aging formulas
Clay Face Masks
Cosmetic clays are made up of different mineral contents and each clay type has a different effect on the skin. The high mineral content of clay rejuvenates the skin while the clay exfoliates and stimulates blood circulation to the skin. Regular use of clay facials will remove dead skin cells, improve circulation to the skin, remove debris from the pores and bring about a smooth healthy glow. Each clay has the ability to absorb toxins from the skin but they differ in their level of absorption.
Butyrospermum Parkii (Shea Butter) Fruit
Found is most of our products, shea butter is made from the fat extracted from the nut of the African shea tree. It is incredibly moisturising and nourishing, whilst even being natural enough to use in food production!
Theobroma Cacao – Cocoa Seed Butter
Pale yellow, pure, edible vegetable fat extracted from the cocoa bean. Used widely in chocolate, biscuits, baked goods, as well as being a fantastic skin moisturiser. The moisturising abilities of cocoa butter are frequently recommended for prevention of stretch marks in pregnant women, treatment of chapped skin and lips, and as a daily moisturiser to prevent dry, itchy skin.
Vegetable glycerin
100% natural, non pore clogging moisturiser.
Now on to the more technical sounding ingredients…
Stearyl alcohol
Mild emulsifier, skin softener, conditioner and thickener. Helps to form stable emulsions in water and oil preparations. Stearyl Alcohol is fatty alcohols which are produced from saturated fats in nuts and plants. The word alcohol usually brings to mind rubbing alcohol or grain alcohol, both are very drying on the skin. Unlike alcohol, Stearyl Alcohol is a very effective moisturiser, emollient and thickening agent.
Glyceryl Stearate SE
Esterification product of glycerin and stearic acid. Acts as a lubricant, also slows the loss of water from the skin by forming a barrier. Also helps to emulsify the cream.
Sodium Stearoyl Lactylate
Sodium Stearoyl Lactylate was originally used as a food grade emulsifier. It is now used as a multifunctional ingredient in personal care. Sodium Stearoyl Lactylate can be used as an emulsifying agent, a conditioner for hair and skin, and as a mild cleansing agent. This sodium salt of the stearic acid ester of lactyl lactate is vegetable derived.
Caprylyl glycol, Phenoxy ethanol – this is the combination of ingredients we use to preserve our creams. 
The debate over preservatives is one that will almost certainly divide people. In short, if you are to make any cream (defined as a water and oil emulsion), then you will have to add something to preserve it (unless of course you make it yourself and use the product within a few days). We did an awful lot of research into how best to navigate this issue. Phenoxyethanol is the main preservative and is often used in natural products as it does not release formaldehyde like many others do, while the Caprylyl glycol is used as a skin conditioning agent and has some antimicrobial activity.
I hope you have found this in some way informative if you have any questions or need advice, please feel free to contact us, and we would be happy to follow up.
---
---
1 Response
Leave a comment
Comments will be approved before showing up.